1,163
Revenue (PS. MILLS.)
870
Net Income (PS. MILLS.)
MESSAGE TO SHAREHOLDERS

2021 represented a year of recovery for the Mexican economy and its different sectors, the global outbreak of COVID-19 in the early 2020s put many businesses in jeopardize, by completely altering the lifestyle and consumption habits, forcing to adapt to the new trends, and Acosta Verde, certainly, was not the exception.
Coherent to our philosophy, we faced this challenge, visualizing it as an opportunity, while refocused our vision to the new real, successfully achieving these objectives:
Shopping centers with more commercial lines of business and services (requested by our visitors)
At the end of 2020, we launched and continued to develop our exclusive online showroom SenderoEnCasa.com, for our tenants, to show their available items, thus promoting hybrid commerce (on-site and online)
We further strengthened our relationship with our commercial partners, by providing them with the required support to get through the challenging juncture, while reestablishing people's confidence to return to their second homes, the Sendero Plazas. This was proof of the resilience of the Sendero concept, as well as of the team's creativity and commitment to constantly seek for alternatives that will make our visitors return, as they will find everything they need in a safe environment.
Thank you very much for your trust, we are sure that the best is yet to come.
Jesús A. Acosta Castellanos
CHIEF EXECUTIVE OFFICER OF GRUPO ACOSTA VERDE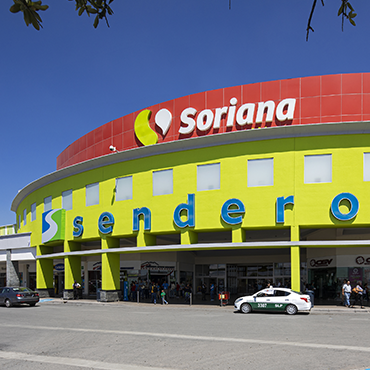 Grupo Acosta Verde is a Mexican company engaged in the planning, development, marketing, operation, and management of community centers. Founded in 1970 by architect Jesús Acosta Verde, Grupo Acosta Verde has become a major shopping center owner in Mexico


Over its more than 40 years of experience, AcostaVerde has developed 44 commercial properties, totaling more than 1.6 million m2, across 16 Mexican states.


Acosta Verde's corporate headquarters are located at Avenida Pedro Ramírez 200-1, Colonia Valle Oriente, San Pedro Garza García, Nuevo León, México, 66269; with phone number +52 (81) 1001-9800.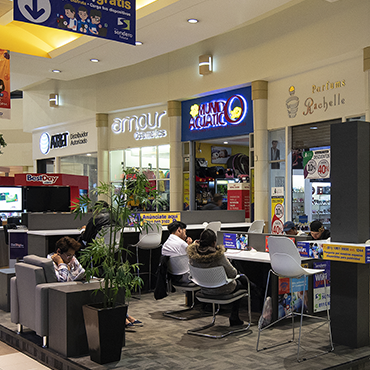 Shopping Centers:

Leasing of Premises and Common Areas: Our Sendero Plazas are strategically located on major avenues in metropolitan areas and secondary cities in Mexico (where there is an under-penetration of community shopping centers), providing easy access to visitors and mall visibility. This, together with its strategic tenant composition (mix of essential businesses and services coupled with diverse entertainment options) and its focus on delivering a unique shopping experience (first class amenities, events, promotions, among others), ensure a steady visitor traffic, allowing our tenants to grow hand in hand with Acosta Verde.

Comprises shopping centers' revenue sources other than leasing of retail space: parking lots, marketing spots, advertising programs, leasing of common areas for events, among others.

Parking Slots: By charging for parking slots, we capitalize on the high vehicle traffic brought about by the high visitor traffic at the Plazas Sendero, bringing a complementary revenue stream.

Advertising: In the same way, we tap into visitor affluence by offering brands the opportunity to advertise inside or outside our shopping centers, giving them a great opportunity to reach out to their customers and influence more directly in their consumption decisions.



Shopping Center Management: Our extensive experience has led us to perfect our shopping center management strategy, which is characterized as dynamic, innovative and 100% focused on customer service.
Shopping Center Development: A highly parameterized scheme is followed, which enables an effective control of development schedules and costs.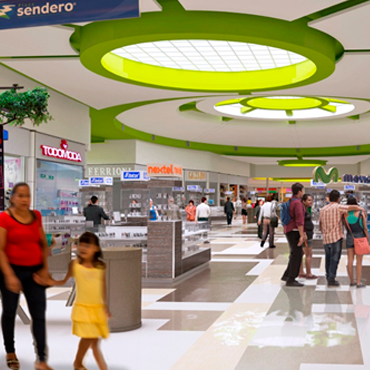 As of April 30, as part of its corporate restructuring, Acosta Verde's Commercial Division also took over the duties of the Shopping Centers Division, seeking to improve its operational platform in an efficient manner.


On August 6, on the back of its strong cash position and with the prospect of growing through acquisitions, Acosta Verde submitted a non-binding offer to acquire 100% of the capital stock of Planigrupo Latam, S.A.B. de C.V. ("Planigrupo"), a developer of shopping centers in Mexico. Acosta Verde made the same offer again on January 20, 2022. On March 28, 2022, the shareholders' meeting of Planigrupo resolved to maintain talks with Acosta Verde in connection with the offer and to continue with the process of pursuing and studying alternatives for the sale of the Company.
On November 23, Acosta Verde completed the warrant exchange process as part of its merger with Promecap.
About Sendero

Main Tenants

During 2021, a year marking the recovery of all economic sectors, the Sendero brand has continued to strengthen its strong and long-lasting relationships with its tenants, making communication its main tool for such purpose. Thanks to this approach, up to 50% of the GLA of each new project pre-leased.
Through these efforts, the Sendero Plazas stand out right from their opening by operating with a high occupancy levels and visitor traffic, as well as offering a diversified range of consumption and service choices for visitors. Aware of the importance of these relationships, year after year the Company allocates resources and time to strengthen its nationwide sales force to maintain continuous contact with each tenant and make them part of its main growth initiatives.
Among our most renowned business partners are: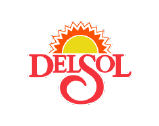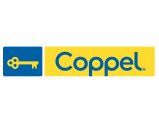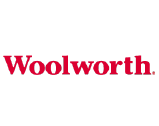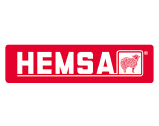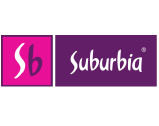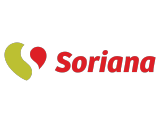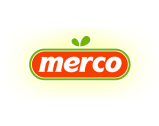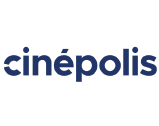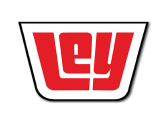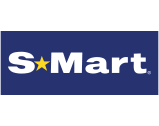 Geographic Footprint
4
Nuevo León
3
Chihuahua
3
Baja California
2
State of Mexico
2
Sinaloa
4
OTHER STATES
ESG COMMITMENT

With a firm commitment to the sustainable management of the Company, for the second consecutive year we share with all stakeholders the performance of Acosta Verde, S.A.B. de C.V on material environmental, social, and corporate governance (ESG) topics.